POP Proset XT2 Air Riveter
Features
Compact, lightweight and reliable pneumatic/hydraulic power tool, ideal for production line environments.
The ProSet XT2 tool sets new standards for pneumatic rivet tools. Designed specifically to set a wide range of breakstem rivets, this tool delivers 8.9 kN of pull force with an outstanding force-to-weight ratio of 7.18 kN/kg.
The robust tool rubber base is designed to avoid damage. Latest technology lip seals maximise re-priming intervals. Piston bearing rings ensure maximum robustness and tool life.
The POP Avdel ProSet® XT tool line has many innovative high performance features including a patented "Quick Disconnect" nose housing and jaw case for rapid cleaning and maintenance of the front end without the need for any tools.
The quick disconnect Mandrel Collection System (MCS) safely collects spent mandrels for quick, easy disposal and cleaner work areas. An air-isolation switch on the MCS prevents air fl ow when the MCS is disconnected. A left or right 90° swivel air fitting ensures the tools can be adapted to virtually any workstation configuration, while the "on/off" switch minimises air consumption and noise.
Performance
High force-to-weight ratio
Quick disconnect nose housing and jaw case for easy maintenance and service
Clear quick release mandrel collector bottle reduces downtime
Integral exhaust valves for fast setting cycles
Ergonomic
Class-leading lightweight construction with balanced handling
Comfortable, low activation force trigger
Adjustable vacuum exhaust direction
Economy & Safety
Air isolation switch during MCS removal
On/Off, left or right swivel air fitting provides flexibility and conserves energy
Benefits
Lightweight, Fast Operation
3.0mm - 5.0mm Setting Capacity
Capable Of Setting Structural Rivets
New Hybrid Version POP Proset 2500 & Avdel NG2
Do you require a tool repair / service? Click Here!
Setting Capacity (Standard Rivets)
| Rivet Type | Aluminium | Steel | Stainless Steel |
| --- | --- | --- | --- |
| 2.4mm | | | |
| 3.0mm | | | |
| 3.2mm | | | |
| 4.0mm | | | |
| 4.8mm | | | |
| 5.0mm | | | |
| 6.0mm | | | |
| 6.4mm | | | |
Setting Capacity (Structural Rivets)
| Rivet Type | Monobolt | FARBOLT | Avinox | Tamp |
| --- | --- | --- |
| 4.8mm | | |
| 6.4mm | | |
Structural Rivet Nose Assembly Not Included But Avaliable Upon Request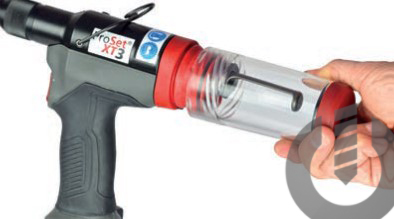 Quick release Mandrel Collection System MCS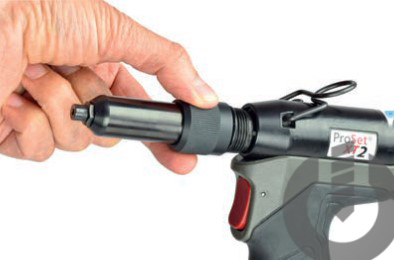 Quick disconnect nose housing and jaw case (without tools)
POP Proset XT2 Air Riveter
| Specification | POP Proset XT2 |
| --- | --- |
| Brand | POP | Avdel |
| Model | Proset XT2 |
| Part Number | 76002-00001 |
| Type | Air Riveter |
| Setting Capacity | 3.0mm - 5.0mm |
| Contents | POP Proset XT2 Air Riveter & Nose Pieces. |
| Weight | 1.26kg |
| Operating Air Pressure | 5 - 7 bar |
| Operating Mode | Compressed air |
| Stroke | 20mm |
| Traction Power | 8.9 kN at 5.5 bar |
No questions or answers have been posted about this item.
Part On delivers orders using Road Transport Courier Service. This is to ensure the goods are delivered safely and effectively to customers. We offer an option to upgrade to an AM delivery for an extra charge to you, the customer, and this can be arranged by telephone to Part On office 0121 439 7152.
Orders are dispatched using 24/48 hour Road Transport Courier Service for UK Mainland.
Offshore orders can be delivered for an extra charge, including Southern Ireland.
Deliveries must be signed for on delivery, no shipments are left without a signature. Should the delivery not be possible at the designated address ... Read More
Return of goods…. contact must be made within 5 days from receipt of goods or collection, where a return reference will be provided.
Goods must be in good condition, unused, not damaged and returned in the packaging the goods where sent out in, so that goods can be resold
Once received, the goods will be inspected and credit arranged once all checks have been passed.
Any damages or specially ordered items that would not normally be stocked may occur a handling charge
Any carriage charged previously paid would not be refundable.
All returns must be returned to Part-on Tools Limited, with ... Read More Read more...