FAR RAC180 | Rivet Air Tool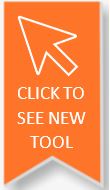 FAR RAC180 | AIR RIVETER
THIS TOOL HAS BEEN DISCONTINUED
NEW PRODUCT: Follow link: RAC181
This tool is the new version of the classic FAR RAC180 rivet tool.
Do you require a tool repair / service? Click Here!
See our FAR factory trained engineer's tooling certificates HERE.
The FAR RAC 180 Riveter is a hydropneumatic tool perfect for use with blind rivets upto 4.8mm in steel and stainless steel and 6.0mm in aluminium. It will also set 3/16" FarBolt, Magna-Lok and Monobolt applications.
The FAR RAC 180 is a Heavy Duty Tool which is perfect for high volume production due to its light weight structure and operator friendly design.
Designed with a vacuum and auto ejection system similar to the RAC 170 ensures the RAC 180 will retain the rivet in the nozzle for easier application.
The FAR RAC180 is supplied with 1 years warranty in our in-house tool repair centre.
The Tool is sold with; all 2.4-4.8mm nose assemblies, a rubber support base and a reprime and service kit!
Setting Capacity
Rivet Size
Aluminium
Steel
Stainless Steel
Nose Assemblies Included
2.4mm
3.2mm
4.0mm
4.8mm
6.0mm



No questions or answers have been posted about this item.
Part On delivers orders using Road Transport Courier Service. This is to ensure the goods are delivered safely and effectively to customers. We offer an option to upgrade to an AM delivery for an extra charge to you, the customer, and this can be arranged by telephone to Part On office 0121 439 7152.
Orders are dispatched using 24/48 hour Road Transport Courier Service for UK Mainland.
Offshore orders can be delivered for an extra charge, including Southern Ireland.
Any aluminium profile orders which are below 6000mm will be a 1-2 day estimated lead time before dispatch due to production cuts.
Deliveries must be ... Read More
Return of goods…. contact must be made within 5 days from receipt of goods or collection, where a return reference will be provided.
Goods must be in good condition, unused, not damaged and returned in the packaging the goods where sent out in, so that goods can be resold
Once received, the goods will be inspected and credit arranged once all checks have been passed.
Any damages or specially ordered items that would not normally be stocked may occur a handling charge
Any carriage charged previously paid would not be refundable.
All returns must be returned to Part-on Tools Limited, with ... Read More Read more...