Get Social
Part-on is now on multiple Social Media Platforms.
Sign up to view our latest News & Offers. Why not also sign up to our Blog.
Here you can find Technical Infomation, New Product Ranges & Much More.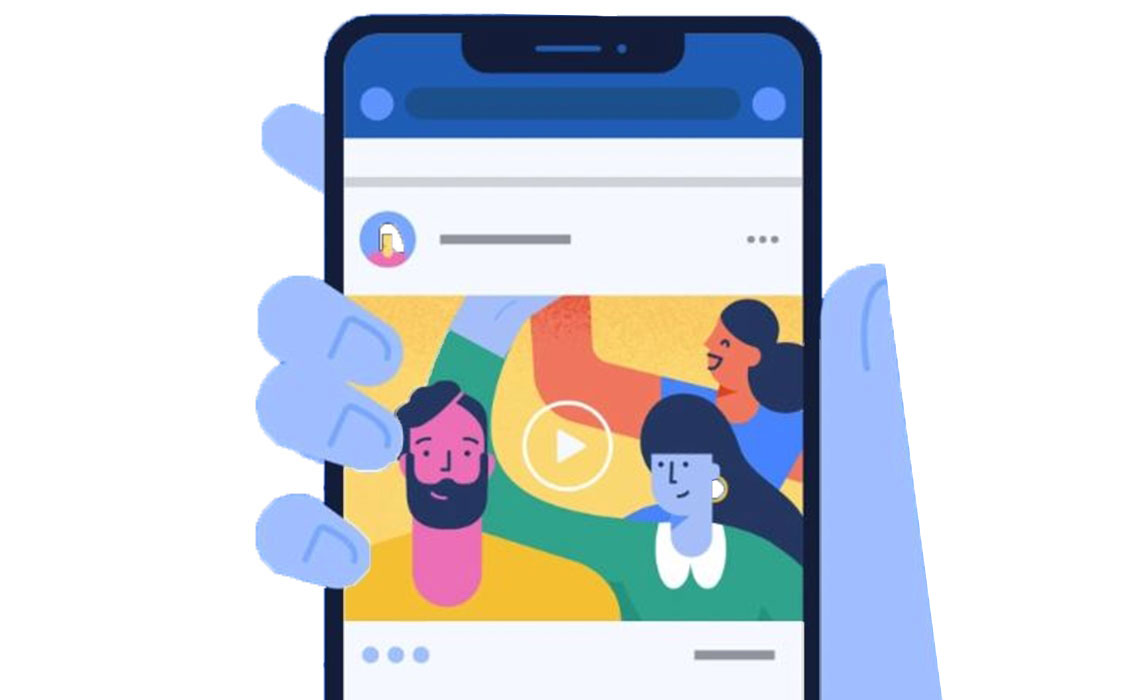 Our Recent Posts
Below are some examples of our recent posts on Facebook & Youtube.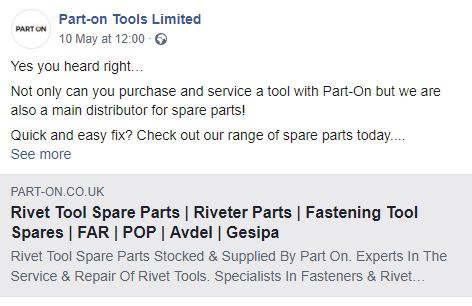 10 May | Here we talk about our Tool Sales, Service & Spare Parts Department which
helps supports some the Fastening Tool industries leading manufactures such as FAR.
"Did you know we also supply Fasteners"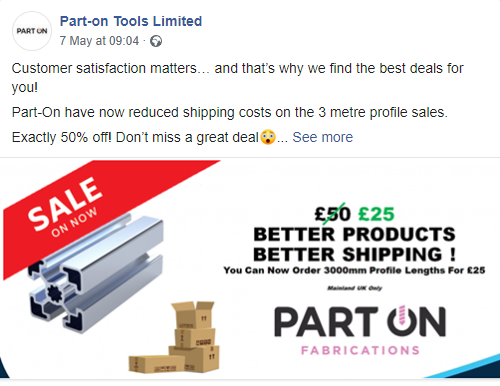 7 May | Here we talk about our new delivery rate for our 3000mm Aluminium Profile
We supply Aluminium Profile ranging from 500mm all the way to 6000mm
"Did you know we can cut our Aluminium Profile to any required length"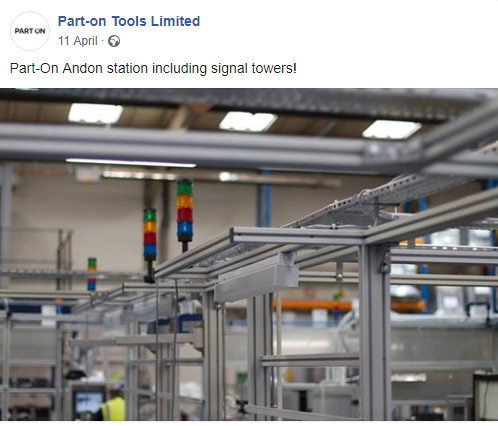 11 April | Here You can also see an example of some of the Aluminium Profile Structures we build.
This Station comes supplied with Signal Towers to complement this Station, Perfect for Production Lines.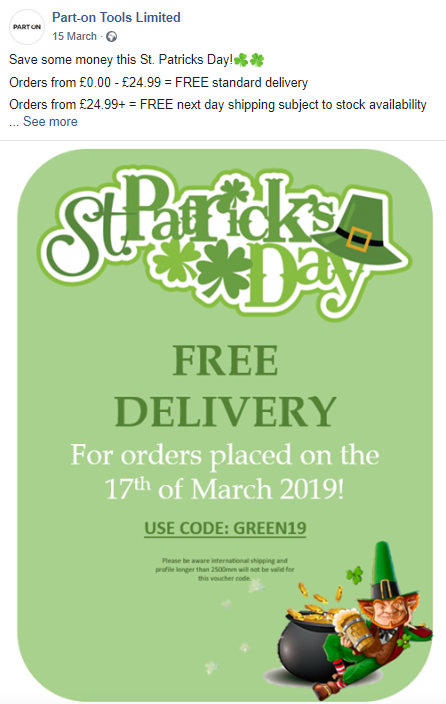 15 March | Here we also helped our customers spend their gold wisely with Free Shipping.
Look out for this as its not a one off offer !
We post many videos on our YouTube page. We Demonstrate Tools, Work Stations.
We also post How To Videos. Learn from Expert Advise.