FAR FHU05 Structural Air Riveter For Huck Magna Grip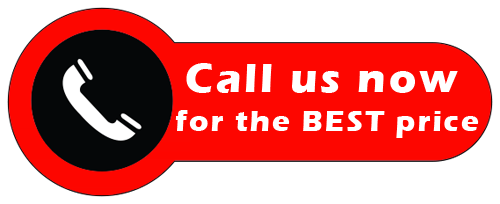 Features
The FAR FHU05 Structural Rivet Tool Is a Heavy Duty Tool, Which is capable of setting a variety and various types of sturctural rivets once being equipped with the relivent heads/nose assemblies. This then enables the tool to become capable of setting and installing the following: LockBolts ®, Pin & Collar ®, Magna-Lok ®, Monobolt ® , Ultra-Grip ® , Avdelok ® , Magna-Grip ® Hucktainer ®, Max Lok ®, Structural ®, Orlock Rivets ®, Hemlock ®, Magna Bulb ®.
FAR FHU05 Structural Rivet Nut Tool To suit 4.8mm - 7.8mm Structural/ Pin & Collar Rivets
With this FAR FHU05 we provide you with a huck nose assembly capable of setting huck Magna Grip pin & collar lock bolt fasteners.
Benefits
Lightweight, Fast Operation
Ideal For High Volume Production
19.5mm Stroke
22.555 N Traction Power
Capable Of Setting Huck Lock Bolt Fasteners
Nosepiece's Included
4.8mm & 6.4mm Magna Grip Set Up Available Please Choose
Do you require a tool repair / service? Click Here!
Setting Capacity (Lock Bolts)
| Lock Bolt Type | Magna Grip (Please Choose) |
| --- | --- |
| 4.8mm | |
| 6.4mm | |
What Is A Huck Magna Grip ?
FAR FHU05 Structural Air Riveter For Huck Magna Grip
| Specification | FAR FHU05 |
| --- | --- |
| Brand | FAR |
| Model | FHU05 |
| Part Number | FHU05 | Magna Grip |
| Type | Structural Air Riveter |
| Setting Capacity | 4.8mm Or 6.4mm (Please Choose) |
| Contents | FAR FHU05 Air Riveter & Chosen Nose Assembly |
| Weight | 2.65kg |
| Stroke | 19.5mm |
| Traction Power | 22.555 N at 6 BAR |
| Working Pressure | 6 BAR |
| Air Consumption Per Cycle | 10.9 Lt |
| Min Int Diam Of The Compressed Air Feeding Hose | 8mm |
Some Of The Sizes This Riveter Can Set:
Pin & Collar, Avdelok and similar - 4.8mm to 6.4mm
Magna-Grip, Maxlok and similar - 4.8mm to 6.4mm
Structural Orlock Rivets - 7.8mm
Hemlok, Magna Bulb - 6.4mm
Extra Optional Features
PCL, Schrader & CEJN Set Up's Available. (Please Choose)
We also have a Wide Range of Fasteners, Materials & Grip Ranges Available Click Here for more information.
No questions or answers have been posted about this item.
Part On delivers orders using Road Transport Courier Service. This is to ensure the goods are delivered safely and effectively to customers. We offer an option to upgrade to an AM delivery for an extra charge to you, the customer, and this can be arranged by telephone to Part On office 0121 439 7152.
Orders are dispatched using 24/48 hour Road Transport Courier Service for UK Mainland.
Offshore orders can be delivered for an extra charge, including Southern Ireland.
Any aluminium profile orders which are below 6000mm will be a 1-2 day estimated lead time before dispatch due to production cuts.
Deliveries must be ... Read More
Return of goods…. contact must be made within 5 days from receipt of goods or collection, where a return reference will be provided.
Goods must be in good condition, unused, not damaged and returned in the packaging the goods where sent out in, so that goods can be resold
Once received, the goods will be inspected and credit arranged once all checks have been passed.
Any damages or specially ordered items that would not normally be stocked may occur a handling charge
Any carriage charged previously paid would not be refundable.
All returns must be returned to Part-on Tools Limited, with ... Read More Read more...