After 25+ years in the industrial tooling and fastener industry and working along FAR Bologna, Part-On are honoured to have partnered with FAR to open the first and only UK showroom/demo room!
After months of planning, designing, and preparing, Part-On hosted a Grand Opening for our FAR UK showroom, equipped with the latest hand, air, battery, and automated tooling and fasteners!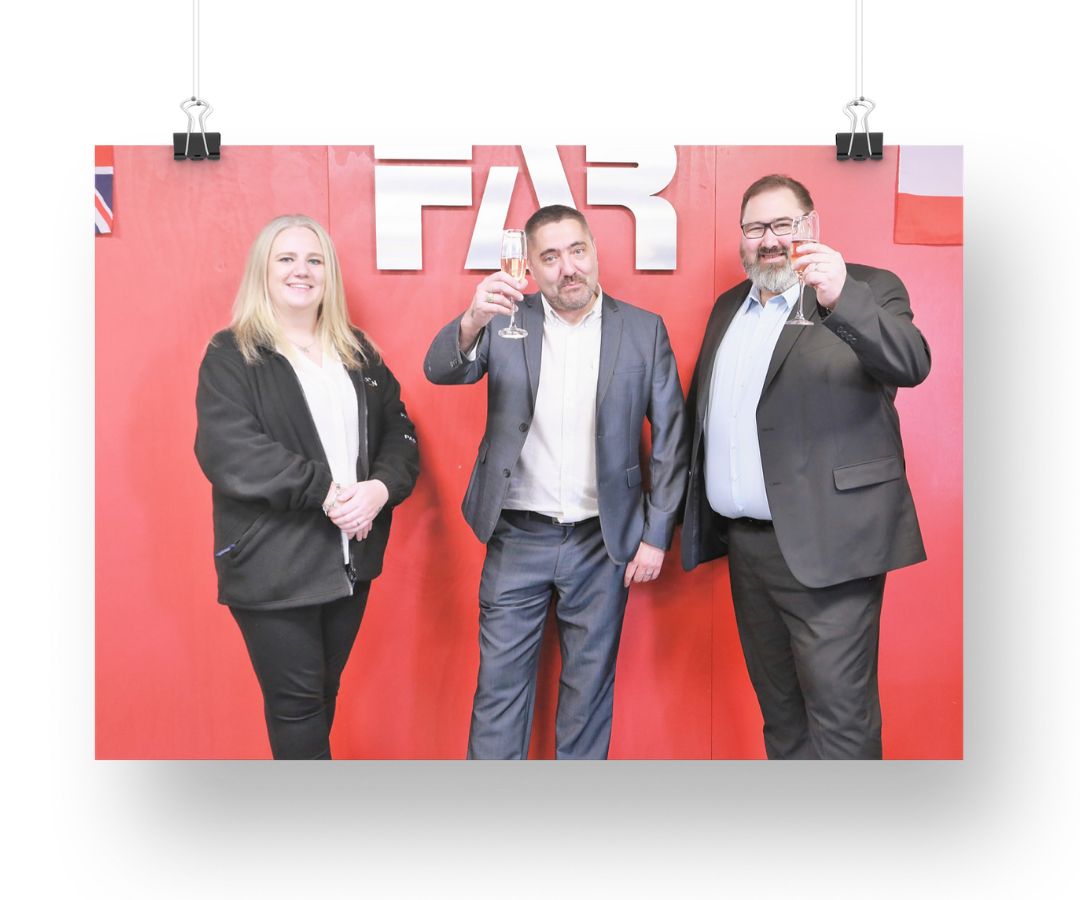 As requested by FAR, our grand opening featured a ribbon cutting Pete West, from the Birmingham Chamber of Commerce Department of International Trade - a trusted friend of Part-On - kindly volunteered to assist with this special opening. Our team was honoured to celebrate alongside Pete as he always brings a positive attitude and fantastic advice for our staff to boost morale and motivation!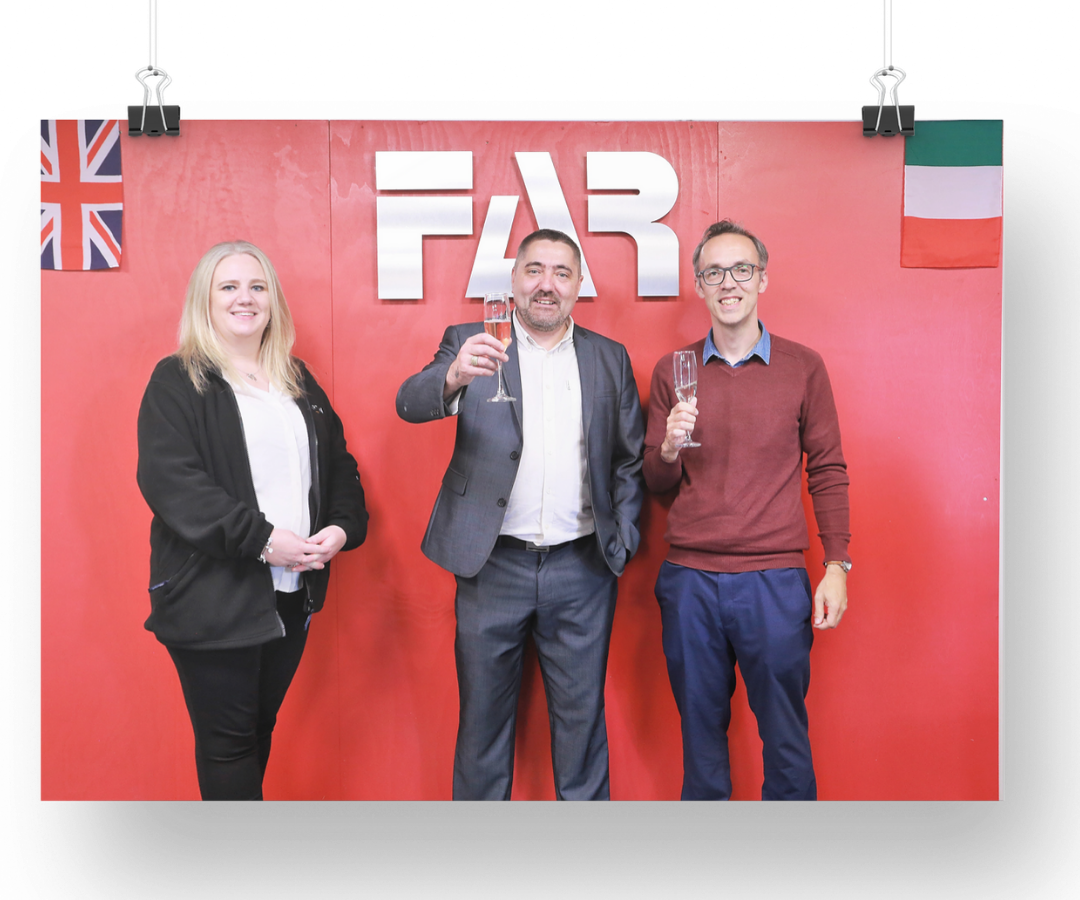 We were also delighted to invite Mr. Jonathon Harker from Torque Magazine, who joined us to gather information on our new adventure for an article featured in the well-known and respected Torque Magazine. Jonathon and our team had a great time celebrating and sharing our passion for the industry we work in and the family we have built at Part-On, not forgetting our close relationship with FAR and the FAR team members! Read our Torque feature here: CLICK HERE see Part-On on pages; 37, 40 and 42!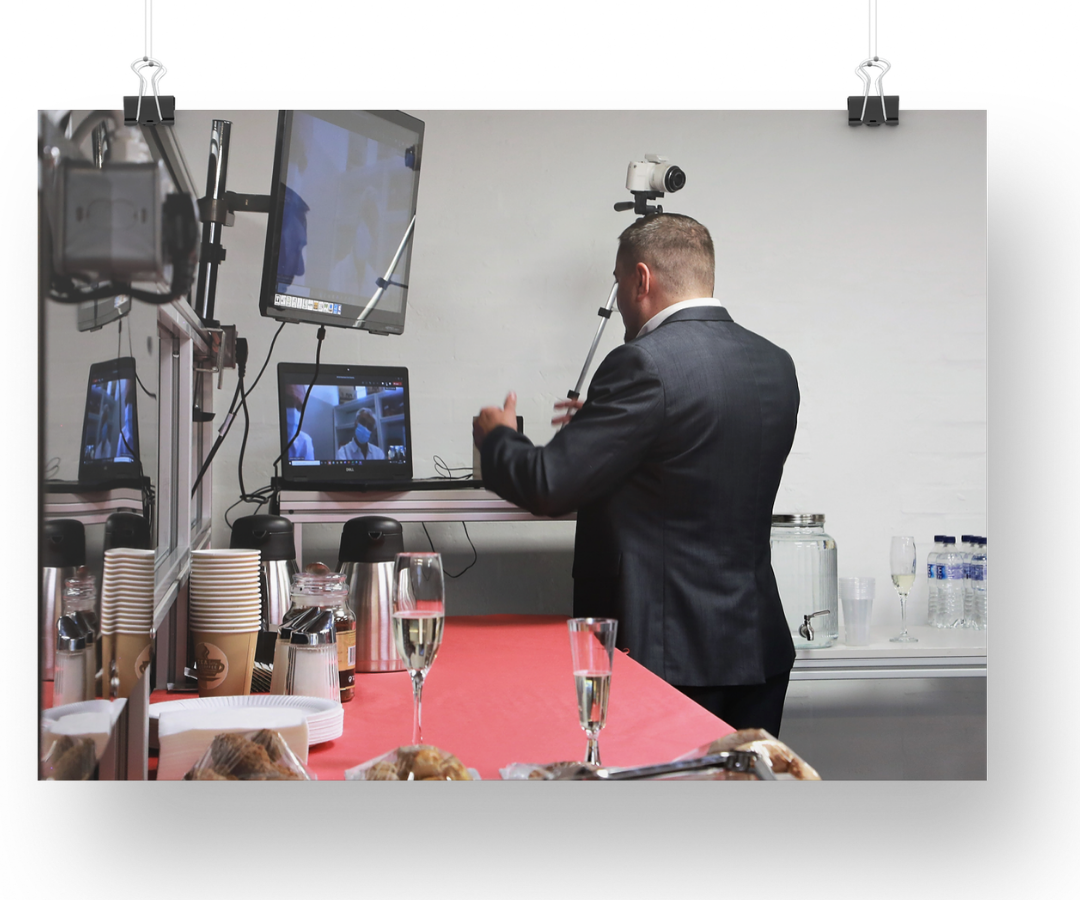 Part-On was also delighted to be joined by our FAR export sales manager Mr Cassani and the owner of FAR Mr Generali over Microsoft teams video call. Our team was honoured to speak with Mr Cassani and Generali to discuss the ongoing plans with Part-On and FAR and how FAR desires to have a authorised distributor and trusted partner in each country to represent their respected brand. Mr Generali is a very busy man being the owner of the FAR enterprise, but he still managed to sit and interact with Part-On, for which we are thankful and very honoured for this! Our managing directors Marie and Chris have shared a very close relationship with FAR for over 25 years, experiencing many trips to FAR Italy and many times hosting our Italian partners when they visit England.
FAR chose Part-On as their Only UK Authorised Distributors / Tool repair and service center due to the close bond we have built over the years, and the trust and faith FAR have in Part-On to push their brand internationally and respect their business desires. At Part-On, we are also in the heart of the UK - the midlands - convenient for our clients when requesting training or demonstration booking.
Contact Us Today To Book Training / Demonstration: 0121 439 7152 | sales@part-on.co.uk