FAR KJ60 M3 Mandrel | Tie Rod
Features
Genuine FAR M3 Mandrel | Tie Rod to suit the FAR KJ60 Rivet Nut Tool. Please see item number 50 on the FAR KJ60 Drawing for more infomation.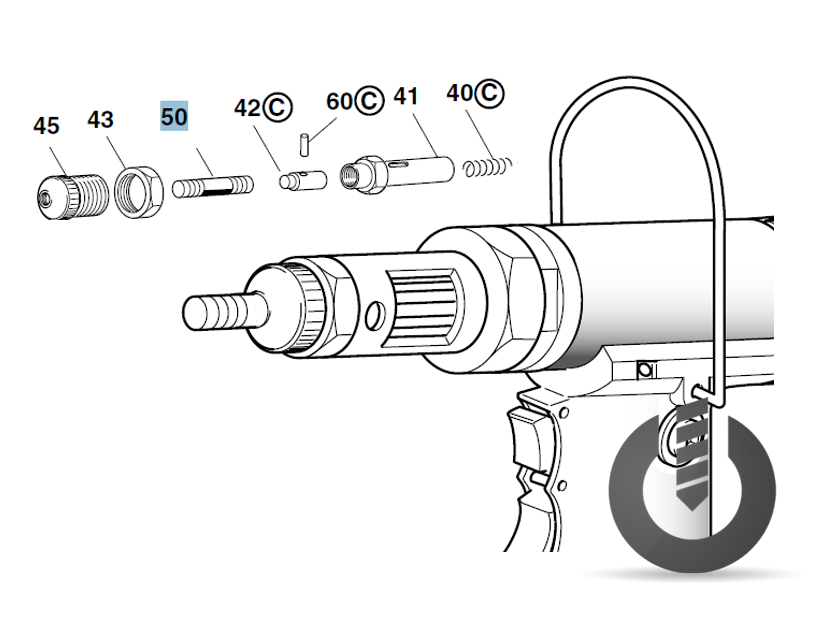 Specification
| Technical Data | FAR KJ60 M3 Mandrel | Tie Rod |
| --- | --- |
| Brand | FAR |
| Tool Model | KJ60 |
| Part number | 711810 |
| Item Number | 50 |
| Type | Mandrel | Tie Rod |
| Size | M3 |
| Description | Genuine FAR KJ60 M3 Mandrel | Tie Rod, Item Number 50. |
Part-on
No questions or answers have been posted about this item.
Part On delivers orders using Road Transport Courier Service. This is to ensure the goods are delivered safely and effectively to customers. We offer an option to upgrade to an AM delivery for an extra charge to you, the customer, and this can be arranged by telephone to Part On office 0121 439 7152.
Orders are dispatched using 24/48 hour Road Transport Courier Service for UK Mainland.
Offshore orders can be delivered for an extra charge, including Southern Ireland.
Deliveries must be signed for on delivery, no shipments are left without a signature. Should the delivery not be possible at the designated address ... Read More
Return of goods…. contact must be made within 5 days from receipt of goods or collection, where a return reference will be provided.
Goods must be in good condition, unused, not damaged and returned in the packaging the goods where sent out in, so that goods can be resold
Once received, the goods will be inspected and credit arranged once all checks have been passed.
Any damages or specially ordered items that would not normally be stocked may occur a handling charge
Any carriage charged previously paid would not be refundable.
All returns must be returned to Part-on Tools Limited, with ... Read More Read more...